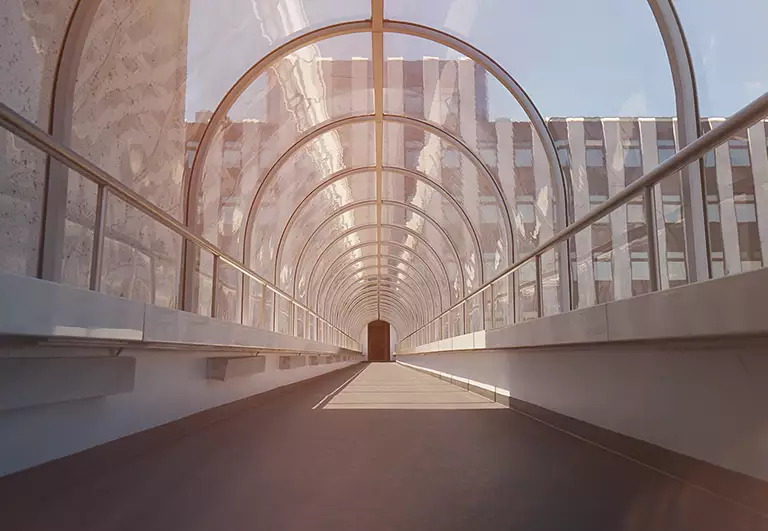 Terms
GENERAL STANDARD TERMS AND CONDITIONS OF WOLF POWER SYSTEMS GMBH 
I. GENERAL PROVISIONS
Our deliveries, performances and offers are exclusively made on the basis of these business relations. Thus, they shall also apply to all future business relations even if they were not expressly agreed again.
These terms and conditions shall be considered as accepted on taking delivery of the goods or performance at the latest.
General conditions of purchase of the buyer are not accepted.
In accordance with the provisions of the General Data Protection Regulation (GDPR) and the German Federal Data Protection Act, we point to our buyers that we process personal data required for the settlement of business relations by means of EDP and transmit these data only in-house.
II. OFFERS
Our offers are not binding and without obligation. Contracts for delivery (including subsidiary agreements) as well as declarations of our representatives shall only become legally binding for us after our written confirmation. With regard to individual productions, in particular, we reserve the right to technical changes. However, we shall not be obliged to make such changes on goods already delivered. Illustrations, drawings, weights and measures or any other performance figures shall only be binding if this is expressly agreed in writing. We reserve our property rights, copyrights and industrial property rights with regard to all illustrations, calculations, drawings and schemes, drafts, software descriptions and any other documents. The buyer may only reproduce or transmit them to third parties after our written consent. They shall be returned immediately upon our request. Business mail printed by computers (e.g. order confirmations, invoices, credit notes, prompt notes) shall also be legally binding without signature.
III. PRICES
1) Our prices are net ex works or ex stock plus packaging, freight and VAT. They do not include, unless expressly included in the offer, costs of erection, assembly, installation and instruction. With regard to orders without agreed prices, our prices shall apply which are valid according to the price list on the day of delivery.
Part deliveries shall be invoiced separately unless expressly agreed otherwise.
2) We reserve the right to make a corresponding price adjustment in the event of changes of materials usage prices and personnel costs until the day of delivery. However, this shall only apply to periods of delivery of more than 4 months and price adjustments of no more than 10 percent. A new price agreement shall be required for higher rates. If such an agreement is not made, we shall be entitled to withdraw from the contract by written notice within 14 days.
IV. TERMS OF PAYMENT
1) If terms of payment were not already agreed at the conclusion of the contract, the payment is effected at a share of 30 % on receipt of the order, 60 % on announcement of readiness for despatch, receipt of payment before delivery ex works/ex stocks, 5 % on commissioning, but at the latest 6 weeks after delivery, and 5 % on receipt but at the latest 2 weeks after commissioning.
2) The buyer may only offset his claims which are not contested or became res judicata.
3) We are not obliged to discount bills and cheques. Credit notes for bills and cheques are made with value of the date when we can dispose of the countervalue.
4) We charge default interest in the legal amount in the event of default in payment. Assertion of other damages shall not be excluded. ' All claims will be due immediately in the event of non-compliance with terms of payment, dishonouring of bills and cheques, cessation of payments or upon circumstances which reduce the buyer's credit worthiness or ability to pay. Furthermore, we shall be entitled to execute outstanding deliveries only on advance payment or withdraw from the contract after setting of a reasonable grace period and claim damages instead of performance.
5) Incidentally, the following provisions of fig. IX. shall apply with regard to claims for damages of the buyer.
V. RESERVATION OF OWNERSHIP
1) Our deliveries are exclusively made with reservation of ownership (conditional commodity). Ownership passes to the buyer not before he redeemed his total liabilities including any balance claims from our goods delivered. The same shall apply if payments are made for specially described claims.
2) Processing or transformation is always made for us as producer, however, without any obligation for us. If goods delivered by us are mixed or linked with other objects, the buyer shall assign the (joint) ownership to us of the corporeal thing created hereby, namely in proportion of the invoice value of our conditional commodity to the invoice value of the other goods used.
3) The buyer shall only sell or use our conditional commodity in the ordinary course of business. Pledging and assignment as security shall be inadmissible. By way of security and to the full extent, the buyer assigns the claims (including any balance claims) to us already now, which arise from resale or any other legal ground (further use, tortuous act) with regard to the conditional commodity.
4) The buyer shall be entitled to collection of the claims assigned to us. We may revoke the collection authorization in the event of default, cessation of payment, application to commence insolvency or composition proceedings or any other deterioration of the buyer's assets. The buyer shall notify us immediately about attachments, seizures or any other orders or interferences by third parties.
5) If the buyer defaults, we shall be entitled to demand return of the conditional commodity and get the actual possession of this conditional commodity by own action or authorized representatives, no matter where it is located. The buyer shall be obliged to return conditional commodity to us. Furthermore, he shall be obliged to supply the information required and deliver documents for the enforcement of our rights.
6) If the realizable value of the securities due to us in accordance with foregoing provisions exceeds the value of our claims by more than 10 percent, we shall be obliged to release exceeding securities at our option upon buyer's request.
VI. PERIODS OF DELIVERY/DEFAULT
1) Delivery time information is only approximate. Periods of delivery basically only commence after complete clarification of the technical and commercial details decisive for the execution of the order and rendering of advance performances of the buyer in due time. We shall only be in default if the performance is due and a written demand for payment was issued. Delivery day is the day of dispatch ex works and ex stock respectively.
2) We shall also not be liable with regard to bindingly agreed periods and dates in the event of delays in delivery and of performance due to force majeure and events which considerably complicate or make delivery impossible not only temporarily - strike. lockout, breakdown, delay in supply with important raw and auxiliary materials even if the delay occurs at our supplier, in particular. These delays entitle us to postpone delivery for the period of the impediment plus a reasonable start-up period or to withdraw from the contract as a whole or in part. If delivery time is extended or we are released from our delivery commitment, the buyer may not derive a claim for damages from it. However, we may only rely on the circumstances mentioned if we notify the buyer immediately.
3) We shall be entitled to make part deliveries. Any part delivery shall be considered as independent transaction.

VII. SHIPMENT
1) Shipment is made for the buyer's account.
2) Mode of shipment and shipping route, transport and packaging and other securities respectively shall be at our choice. We shall be entitled, however, not obliged to insure deliveries in the name and for account of the buyer.
3) Risk passes to the buyer when shipment is handed over to the person performing the transport or left our works and stock respectively for shipment.
4) If the buyer violates their duties to cooperate (e.g. by not timely retrieving the goods or by declining acceptance), we are entitled to store the goods at the buyer's costs and risk and to demand compensation for the damages that have been caused so far (in particular storage costs) inclusive additional expenses after an extension of time has passed without any success.
5) After the extension of time has passed without any success, we are also entitled to charge the ordered goods.
6) If the above conditions apply, the risk of accidental loss or of accidental deterioration of the purchased item passes to the buyer at the point in time that the buyer will default on acceptance or payment.
7) With this, the goods are stated as accepted.
8) Our right of demanding compensation because of breach of duty or compensation instead of service respectively shall remain unaffected by this.
9) Discharge of the goods is made at buyer´s expense.
VIII. MATERIAL DEFECTS
1. Goods are delivered free of production defects or defects in material. Claims based on defects shall not exist in the event of an only irrelevant deviation from the quality agreed or irrelevant impairment of usefulness.
2. Guarantees for the quality and durability of the delivery item shall only be considered as furnished, if we declared the guarantee as such expressly and in writing.
3. Notice of defect shall be made immediately - and in writing - and is excluded if we do not receive it within 2 weeks after receipt of the delivery. We shall be notified immediately about defects which could not be detected within this period (even with careful inspection), however, 2 weeks after detection at the latest. 4. If there is a defect in the goods delivered and the cause already existed at the time of the passage of risk, we will rectify the defect free of charge at our option within a reasonable period or remedy the defect by delivery of a corporeal thing free of defects (subsequent performance). If the buyer rejects this or changes or repairs of the corresponding goods are made, we shall be exempted from the liability for defects.
5. If rectification of defects fails after 2 attempts or if it is not made within a reasonable grace period set by the buyer, the buyer may reduce the purchase price or withdraw from the contract.
6. Damages attributable to errors of third parties during planning do not constitute a claim based on defects. Obligation to inspection shall be excluded with regard to planning services of third parties. Damages occurred due to wrong or faulty installation, putting into operation, treatment, operation, maintenance or use of materials (spare parts, wear parts, supplies, oil, etc.) not prescribed also do not constitute a claim based on defects. The same shall apply with regard to overload and corrosion damage.
7. Liability for usual wear and tear shall be excluded.
8. Variations of the efficiency factor of our CHP (combined heat and power) as well as the economical return are results of a large number of circumstances such as technical and conceptional influences. Therefore, the economical return depends on the local factors in which the BHKW is operated. As the company does not have any influence on the specific local situation a deviation in the efficiency factor does not constitute a defect.
Because of measuring deviations, variable basic conditions and fluctuations of fuel quality the details of the efficiency factor are subjected to a tolerance. However, our CHP may achieve an utilisation rate up to 90 % as far as primary energy is concerned. The level of usable heat quantity depends on the technical conception of the overall system. We point out that the economical return of our CHP depends from the operation and use in the individual case. For this reason, the achievable economical return is not part of the contract, especially as far as tax advantages are intended. With that, we clarify that solely the purchaser will bear the risk of use.
9. Claims against the seller due to defects shall only be due to the actual buyer and are not assignable. 10.Claims of the buyer for expenses required for the purpose of subsequent performance or reversal of transaction after withdrawal from the contract - transport costs, road costs, labour cost and materials cost, in particular - shall be excluded, if expenses increase because the delivery item was installed at a location difficult to access. The same shall apply if the delivery item was installed outside of the territory of the Federal Republic of Germany.
11. Recourse claims of the buyer against us, in accordance with section 478 BGB - German Civil Code, (contractor's recourse) shall only exist to the extent that the buyer did not made an agreement with his customer which goes beyond the legal claims based on defects.
12. Warranty period regarding claims based on defects is limited to 12 months, starting from delivery of the goods or 18 months from notification of readiness to deliver or a running time of 8,000 operating hours at a maximum, depending on whichever is earlier.
But it is preconditioned that the maintenance work is duly done according to the maintenance schedule by a specialized company. Commissioning corresponds acceptance. If otherwise a formal acceptance is agreed, claims based on defects lapse after 12 months calculated from date of acceptance.
Warranty period for reconditioned items shall be 12 months calculated from delivery of goods.
Purchase of used goods shall be effected to the exclusion of warranty.
Warranty period for services and maintenance shall also be 12 months calculated from the completion of these services.
The original warranty period of supplied goods shall not be extended in case of replacement of parts, assemblies of products or whole products. Replaced parts shall become our property.
These periods shall only apply if no longer periods are prescribed by law obligatory. The statutory limitation periods shall apply in the event of injury to life, body or health and willful acting or grossly negligent breach of our duties as well as fraudulent concealment of a defect or giving of a guarantee as to quality.
13. We state that according to the conditions above there is no intention to change any legal or caselaw distribution of burden of proof.
IX. LIABILITY
1. We shall only be liable with regard to damages and compensation for futile expenses (section 284 BGB - German Civil Code) due to violations of contractual or non-contractual obligations, as well as violations based on tortius liability

in the event of intentional or grossly negligent acting
in the event of intentional or negligent injury to life, body or health
due to fraudulent concealment of defects or giving of a guarantee as to quality
according to the German Product Liability Act
2. We shall be liable for any negligence in the event of violation of essential contractual obligations however, only to the extent of the foreseeable contract-typical damage.
3. As far as our liability is excluded or limited, this shall also apply to employees, representatives and vicarious agents.
4. Essential contractual obligations are duties which imply the character of a contract and on which the other party may trust; such as fundamental rights and obligations as requirements for a performance of the contract as well as indispensable conditions for purposing the contract.
5. Claims to lost profits, saved expenses, based on claims for damages of third parties and any other indirect and consequential damages may not be demanded unless a quality feature guaranteed by the Contractor has the purpose to protect the Customer against such damages.
6. We state that according to the conditions above there is no intention to change any legal or caselaw distribution of burden of proof.
X. ACCEPTANCE/DAMAGES
1) If the buyer withdraws unjustified from an order given, we may demand 15 percent of the selling price for costs incurred for order processing and lost profit, without prejudice to the option of asserting higher actual damage. The buyer shall be entitled to prove that no or a slight damage occurred.
2) The buyer shall be obliged to accept contractually agreed goods. If the customer fails to honour this obligation, we shall be entitled to also withdraw from the contract and claim damages due to failure to perform after expiration of a statutory period of 14 days.
XI. PLACE OF PERFORMANCE/JURISDICTION
1) Gorleben is the place of performance. Jurisdiction regarding commercial course of business shall be the court competent for our place of business.
2) German substantive law shall be applicable for all legal relations in connection with this contract to the exclusion of the United Nations Convention on Contracts for the International Sale of Goods (CISG).
XII. SEVERABILITY
Should a provision of these conditions of sale and delivery or a provision within the scope of any other agreement be invalid or become invalid, this shall not affect the validity of the remaining provisions.