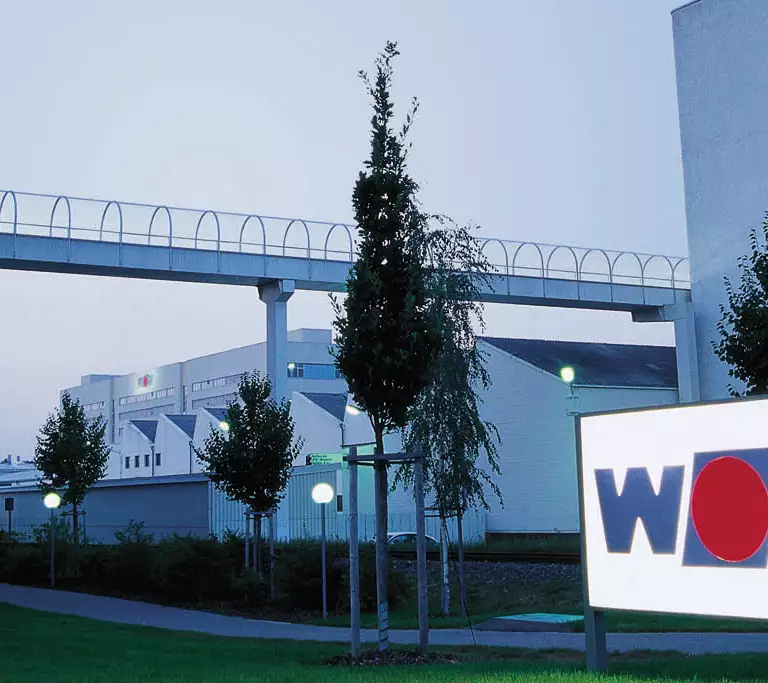 Privacy policy
Data protection information and declaration on wolf-ps.de
General data protection information
We believe that protecting your privacy when processing personal data is important. When you visit our website, our web servers store the following data as standard: the IP address of your internet service provider, the website you were visiting prior to ours, the pages of our website that you visit and the date and duration of your visit. This information is vital for the technical transmission of the website and secure server operation. We do not analyse this data in relation to you as an individual.
If you send us your data via a contact form, this data is stored and backed up securely on our servers. We only use your data to process your request. We treat your data as strictly confidential. We do not pass it on to third parties.
Responsible body:
Wolf Power Systems GmbH
Streßelfeld 1
29475 Gorleben
Tel. +49 (0) 5882 9872-0
Fax. +49 (0) 5882 9872-20
eMail: info@wolf-ps.de
PERSONAL DATA
Personal data is information about you as an individual. This includes your name, address and email address. You do not actually have to disclose any personal data to be able to visit our website. In some cases, we need your name and address and more information about you so that we can provide you with the service you want.
The same applies if you ask us to supply you with information material and/or if we are responding to your enquiries. We will always make you aware of this in such cases. Moreover, we only store the data that you have passed on to us automatically or voluntarily.
When you use one of our services, as a general rule we only collect the data that we need to be able to provide you with our service. We may ask you for further information, but this is on a voluntary basis. Whenever we process personal data, we do so in order to be able to provide you with our service or to pursue our commercial objectives.
Cookies Settings
When you visit our website, we may store information on your computer in the form of cookies. Cookies are small files which are transmitted from an internet server to your browser and stored on your hard drive. The legal basis for the use of cookies is point (f), Art. 6(1) GDPR. Only the internet protocol address is saved – no other personal data. This information enables you to be recognised automatically on your next visit to our website, which makes it easier for you to use.
Of course, you can also visit our website without accepting cookies. If you do not wish your computer to be recognised on your next visit, you can of course decline the use of cookies by changing the settings in your browser to block cookies. You can find out how to do this using the help function of your browser. However, if you decline to use cookies, you may not be able to use the full function of some areas of our website.
Cookiesettings
GOOGLE ANALYTICS WITH ANONYMISATION FUNCTION
On our website we use Google Analytics, a web analytics service from Google Inc., 1600 Amphitheatre Parkway, Mountain View, CA 94043, USA, hereinafter referred to as "Google". Google Analytics uses what are known as "cookies" – text files which are stored on your computer and enable us to analyse your use of the website.
The information generated by these cookies, for example the time, place and frequency of your visits to our website, including your IP address, is transmitted to Google in the USA and stored there.
On our website we use Google Analytics with "_gat._anonymizeIp" added to it. In this case Google shortens your IP address, thereby anonymising it within member states of the European Union or in other states in the European Economic Area which are party to the agreement.
Google uses this information to analyse your use of our website, to compile reports on website activities for us and to render further services relating to website use and internet use. Google may also transmit this information to third parties if this is required by law or such third parties process this data on behalf of Google.
Google has stated that under no circumstances will it connect your IP address with any other data it holds. You can prevent the installation of cookies by setting your browser software accordingly; however, please be aware that in this case you may not be able to make full use of all the functionalities of our website as a result.
In addition, Google provides an opt-out add-on for the most common browsers, which gives you more control over which data it collects on the websites you have accessed. The add-on informs the Google Analytics JavaScript (ga.js) that no information about visits to the website should be passed on to Google Analytics. However, the Google Analytics opt-out browser add-on does not prevent information being passed to us or to other web analytics services that we may use. For further information on installing the browser add-on, click the following link: tools.google.com/dlpage/gaoptout
If you are visiting our website via a mobile terminal device (smartphone or tablet), you need to click this link instead to stop tracking by Google Analytics within this website in future. This is also possible as an alternative to the browser add-on described above. Clicking this link installs an opt-out cookie in your browser, which only applies to this browser and this domain. If you delete the cookies in this browser, the opt-out cookie is also deleted and you will have to click the link again.
If you have consented to Google linking your web and app browsing history with your Google Account and using information from your Google Account to personalise ads, Google will use your information together with Google Analytics data to create cross-device remarketing target group lists. To do this, Google Analytics first collects your Google-authenticated ID, which is associated with your Google account, from our site (i.e. personal data is involved). Google Analytics will then temporarily link your ID to your Google Analytics data in order to optimise our target groups.
If you don't agree to this, you can turn it off by making the appropriate settings in the "My Account" area of your Google account.
GOOGLE TAG MANAGER
This website uses Google Tag Manager. The Tag Manager does not collect any personal data. The tool triggers other tags, which in turn may collect data. Google Tag Manager does not access this data. If deactivation has been selected at the domain or cookie level, this will remain in effect for all tracking tags implemented with Google Tag Manager. Google's privacy policy for this tool can be found here: www.google.de/tagmanager/use-policy.html
FACEBOOK CUSTOM AUDIENCES PIXEL
We use the "Custom Audiences Pixel" from Facebook Inc, 1601 S. California Ave, Palo Alto, CA 94304, USA ("Facebook") to show interest-based advertisements to users who have visited our website when they are on Facebook. To do so, we have implemented a Facebook pixel on our website, which establishes a direct connection to the Facebook servers when you visit our website. This lets the Facebook server know that you have visited our website and Facebook assigns this information to your personal Facebook user account. For more information about the way Facebook collects and uses data, and your rights and choices for protecting your privacy, please see Facebook's privacy policy at www.facebook.com/about/privacy/.
If you want to object to the connection with Facebook as described above, you can do so by clicking on this link:
SECURITY
We have carried out technical and administrative security measures to protect your personal data from being lost, destroyed, manipulated or accessed by unauthorised persons. All our employees and the service providers who work for us are bound by the applicable data protection laws. Whenever we collect and process personal data, it is always encrypted prior to transmission. This means that your data cannot be misused by third parties. Our security measures undergo constant improvement and our privacy policies are continually revised. Please ensure that you have the latest version.
RIGHTS OF THE DATA SUBJECT
Please contact us at any time if you would like to know which personal data we store about you or if you wish to have it corrected or deleted. Furthermore, you have the right to restriction of processing (Art. 18 GDPR), the right to object to processing (Art. 21 GDPR) and the right to data portability (Art. 20 GDPR). Please contact us directly in such cases.
DUTIES TO PROVIDE INFORMATION IN ACCORDANCE WITH ARTICLE 13 GDPR
We are committed to protecting your personal data. For this reason, we follow legal requirements when processing your personal data ("data"). This privacy policy provides information about how your data is processed in our company, as well as the rights and claims which you are entitled to under Article 13 of the General Data Protection Regulation (GDPR).
1. Who is responsible for processing your personal data and who can you contact about it?
The controller is
Wolf Power Systems GmbH
Streßelfeld 1
29475 Gorleben
Tel. +49 (0) 5882 9872-0
Fax. +49 (0) 5882 9872-20
eMail: info@wolf-ps.de
The company data protection officer is
Christian Volkmer
Projekt 29 GmbH & Co. KG
Ostengasse 14
93047 Regensburg
E-Mail: c.volkmer@projekt29.de
Tel.: 0941-2986930
2. Which data do you process and what are the sources of this data?
We process data which you provide when preparing or processing a contract, on the basis of your consent, when you submit an application to us or as part of your employment with us.
Personal data includes:
Basic/contact information; for customers, this includes your first name and surname, address, contact information (e-mail address, phone number, fax number) bank account information, and images.
For applicants and employees, this includes your first name and surname, address, contact information (e-mail address, phone number, fax number), date of birth, information from your CV and letters of recommendation, bank account information, religious affiliation, and images.
For business partners, this includes the name of your legally authorised representative, your company name, commercial register number, VAT ID, company registration number, address, contact information for contact partners (e-mail address, phone number, fax number) and bank account information.
We also process the following personal data:
Information about the nature and content of contract data, order data, sales and document data, customer and supplier history and guidance documents,
advertising and marketing data,
information from your electronic correspondence with us (e.g. IP address, login data)
other data which we receive from you as part of our business relationship (e.g. from meetings with customers),
data which we generate from basic/contact information and other data, e.g. on the basis of customer requirements and customer potential analyses,
documentation of your consent to receive different items, e.g. newsletters.
Photographs taken at events.

CHANGES TO THIS PRIVACY POLICY
We reserve the right to change our privacy policies should new technologies make this necessary. Please ensure that you have the latest version. If fundamental changes are made to this privacy policy, we will announce them on our website.
Interested parties and visitors to our website who have queries regarding privacy can contact:
Mr Christian Volkmer
Projekt 29 GmbH & Co. KG
Ostengasse 14
93047 Regensburg
Germany
Tel.: +49 (0)941 2986930
Fax: +49 (0)941 29869316
Email: anfragen@projekt29.de
Internet: www.projekt29.de
Should our data protection officer be unable to respond to your request to your satisfaction, you always have the right to lodge a complaint with the data protection supervisory authority responsible for your region.