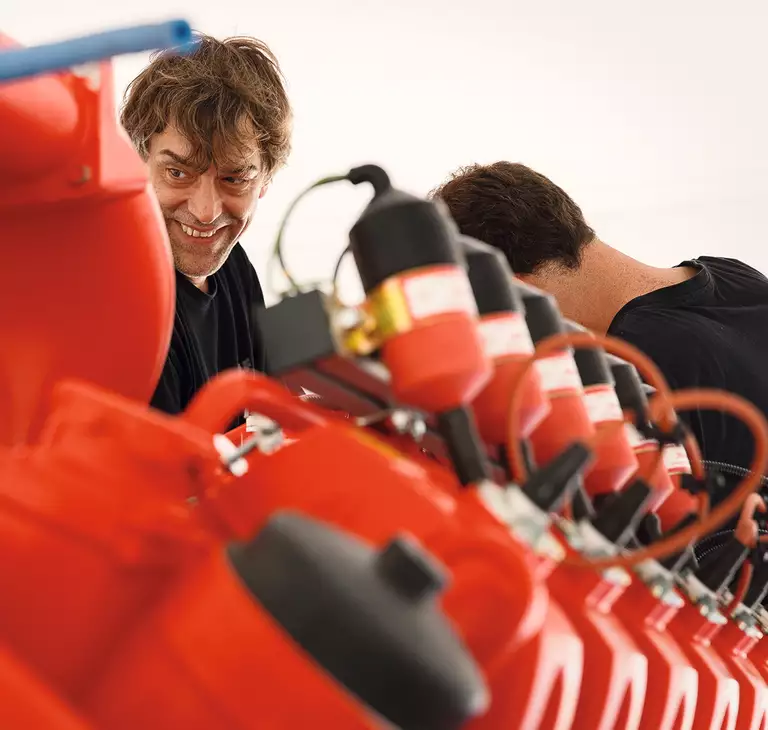 The path to your CHP unit
By your side
Buying a CHP unit is a worthwhile investment that pays for itself quickly. We will work with you to develop the ideal solution and provide expert support throughout the process. Let's get started!
Step by step to your very own CHP unit
Preparing your quote
Feasibility study or profitability calculation based on individual circumstances
 
Tailored solution
Electrical engineering, mechanical engineering, process engineering, support with project approval process
 
Production
Design and manufacturing at our own production site in Wolfhagen
 
Installation
As a certified gas and electrical installation company, we can take care of hydraulic, mechanical and electrical connections to existing systems, ensuring quick installation and commissioning on site
 
System visualization & monitoring
Select operating settings, monitor operating conditions and plant performance, notification of any malfunctions.
 
Service
Reachable 24-7-365 Telephone support, control and programming service with diagnostics and assistance via remote dial-in, service fleet in operation throughout the country for in-person on-site support, motor and spare parts service, emergency service outside business hours, ...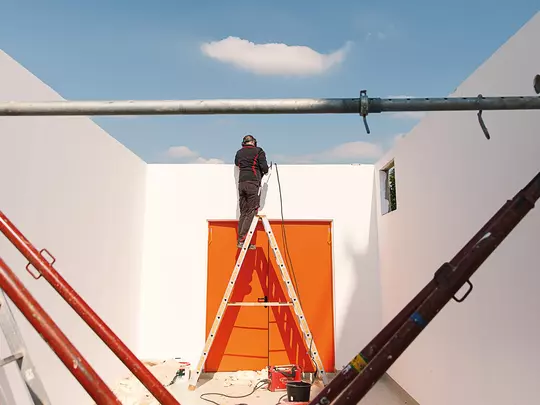 You can rely on us - from your quote through to lifelong service 
Quality and reliability at the highest level
Your satisfaction is our top priority. That's why all of WOLF Power Systems' production sites are EN ISO 9001 certified, which means you can count on particularly high product and process quality – from sales and production through to service.
High system availability
The efficiently operating CHP unit is the result of reliable and matching technology. That is why we only use system components that have proven themselves in practical applications, developing some technologies in-house and optimising their interaction. In doing so, we ensure that your system functions perfectly and can achieve system availability levels of up to 99 %.
Compact design and open architecture
CHP modules from WOLF Power Systems are characterised by a proven, compact design that has been successfully used for years. All of the key components for an output range of up to 550 kW are part of the compact module and reduce the space required in your building. At the same time, we guarantee easy accessibility to all components for adjustment, control and service. For special applications, e.g. biogas applications, our open design is also available for systems > 200 kW. This results in a reduction of the frequency of servicing, and of associated costs. A standardised noise protection booth also reduces structure-borne noise and the use of costly on-site sound attenuation.
From your initial inquiry through to the final product
Each system must be specially designed to suit the customer's needs and the conditions on site. This is the only way to fully utilise the technical potential of the individual CHP components. Everyone's requirements are unique, but there are always a number of common factors in every process. Every system goes through around 6 stages before it is ready to use.